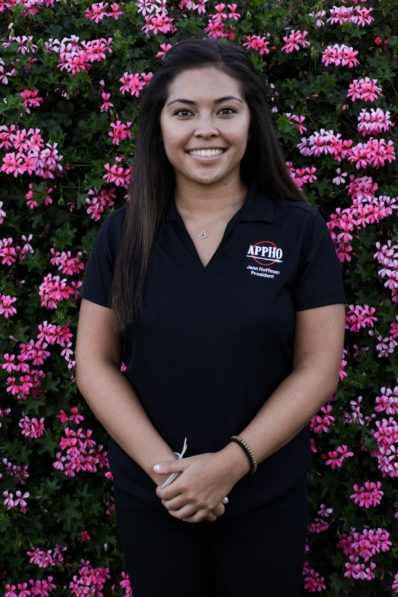 Jenn Hoffman
President
Hey everyone! My name is Jenn Hoffman and I am a 4th year Public Health major with plans of going to nursing school after I graduate. Outside of APPHO I am on the board for Aztec Dance Marathon here at SDSU which is an organization that raises money for the kids at Rady Children's Hospital. My favorite thing to do in San Diego is go to the beach, surf, and go on hikes. APPHO has given me the opportunity to step way outside of my comfort zone and meet friends that I can now call my family. It has given me insight into the professional world as well as leadership skills that I will use for the rest of my life.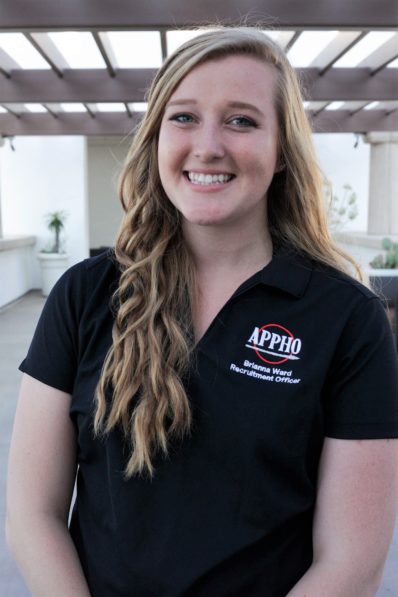 Brianna Ward
Recruitment Officer
Hi everyone! My name is Brianna Ward and I am a 4th-year Kinesiology Pre-Physical Therapy major here at SDSU. Along with my involvement in APPHO as Recruitment officer, I currently volunteer at both Innovative Physical Therapy and the Veterans Association. I am so thankful for my experience in APPHO which has provided me with professional connections and insight to my career path, as well as countless new friends and great memories.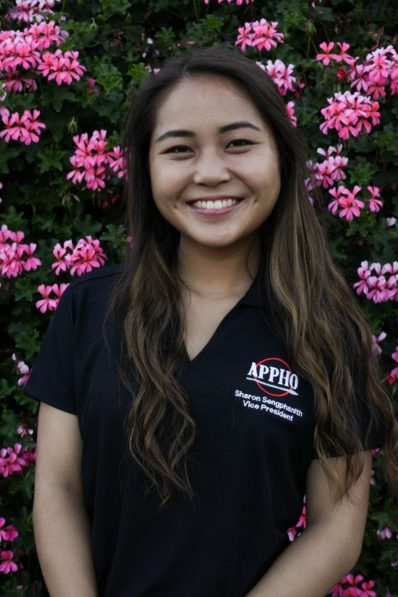 Sharon Sengphanith
Vice-President
Hi everyone! My name is Sharon Sengphanith and I am a third year interdisciplinary studies major. Besides being in APPHO, I'm also on the executive board of AMSA, a Pathmaker Intern, and a research volunteer in Dr. Sussman's lab. Being in APPHO has really made me come out of my shell, has allowed me to broaden my understandings of different careers in health, and has also allowed me to have an amazing support system full of like-minded people!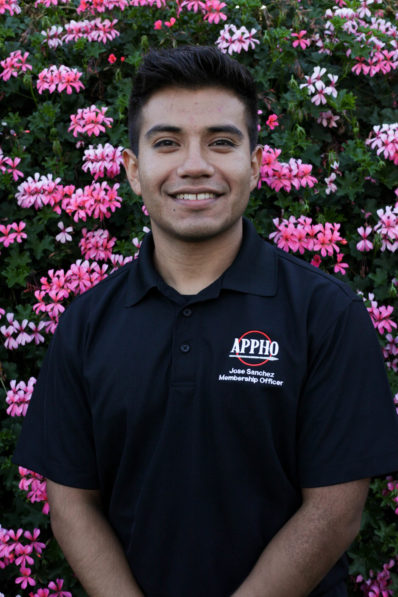 Jose Sanchez
Membership Officer
My name is Jose Sanchez and I am a 4th year Biology major. When I'm not studying I like to play music and go for trail runs. I love APPHO because it's the only organization that includes all health majors. This let's me see my career path from the perspective other than just Pre-Med.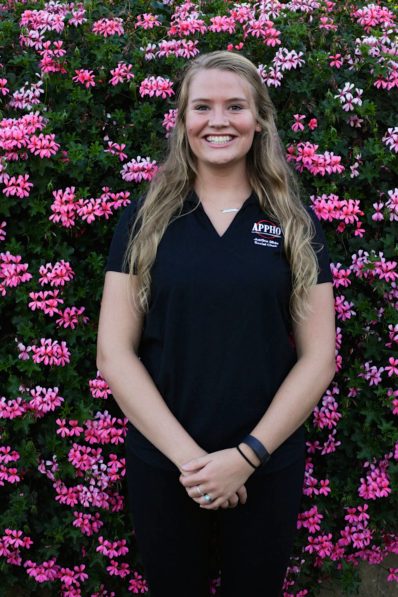 Justine Blide
Social Chair
Hey everyone! My name is Justine Blide and my role in APPHO this year is Social Chair. I am a senior studying Public Health with plans to attend either Medical School or get my Masters in Behavioral Health. I enjoy any outdoor activities and eating acai bowls in my free time. Outside of APPHO I am involved in a few other student organizations as well as an academic mentor in Cuicacalli. I love APPHO for more reasons than one, but this club has given me some of my best friends, endless opportunities, and a really good look into what I want my future health career to be. APPHO4LIFE!!!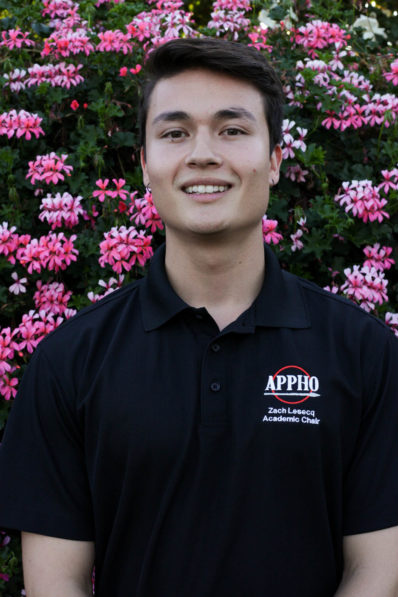 Zach Lesecq
Academic Chair
Hi, I'm Zach Lesecq, your academic chair for Fall 2017- Spring 2018. I'm a 5th year Biology major with the goal of going to medical school. Some of the extracurriculars I'm doing besides APPHO include cancer research in the biochemistry department under Dr. Christal Sohl, the Palomar Hospital Pathmaker internship, and being an organic chemistry tutor.
I think APPHO is a great organization for making connections, so feel free to contact me with any questions relating to academics, or anything you want. APPHO helped me meet plenty of motivated people who helped push me to be prepared for graduate school and I hope we can help you have a similar experience. I'm so excited to meet all of you. I think this year will be a lot of fun!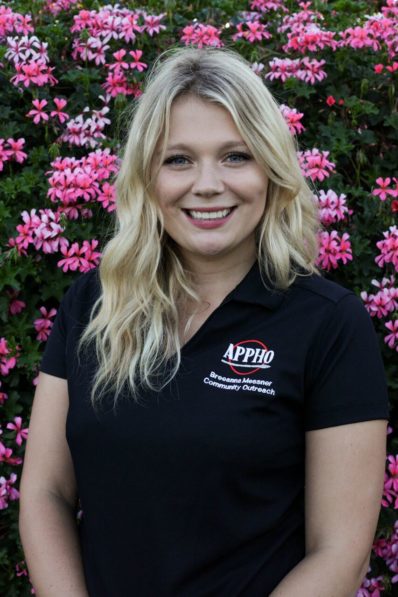 Breeanna Messner
Co-Community Outreach Chair
Hi! My name is Bree Messner. I am a 4th year Biology student and I plan on going to medical school after I graduate. I am also on the executive board for Alliance for Healthy Children, SDSU Help the Homeless and I am a peer mentor for the Health Professions Advising Office. APPHO has been an amazing opportunity for me because I am able to surround myself with people who have the same goals as me, as well as making many professional connections. The things that I have learned in APPHO will help me throughout my life.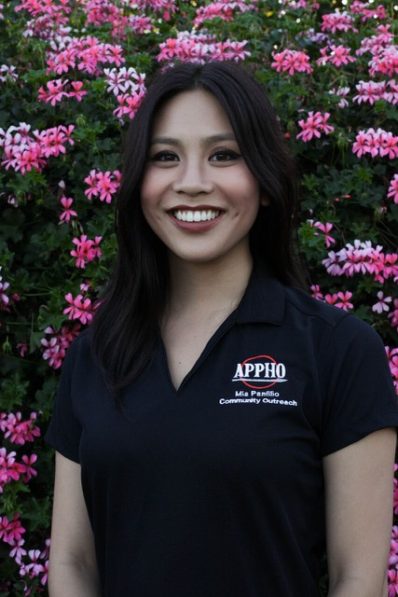 Mia Panlilio
Co-Community Outreach Chair
Hey guys! My name is Mia Panlilio and I'm a 4th-year Biology/Pre-med major. In addition to being one of APPHO's Community Outreach officers, and I'm also the Associated Students College of Sciences Representative, an intern under Palomar Health, and an active member of Pi Beta Phi. APPHO has given me a home away from home amongst people who share similar goals and aspirations to my own, and has provided me with an amazing network of lifelong friends.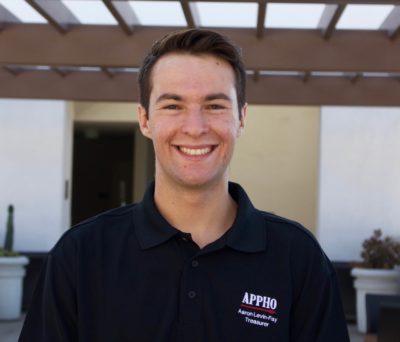 Aaron Levin-Fay
Treasurer
My name is Aaron Levin-Fay and I am a 3rd-year Kinesiology Pre-PT major, but I am pre-med. I am also minoring in Honors Interdisciplinary Studies and Chemistry. I am the treasurer of APPHO, and I am devoted to making sure our organization continues to improve and run smoothly. I am also the President of the Jewish Student Union and a member of the Alpha Epsilon Pi fraternity.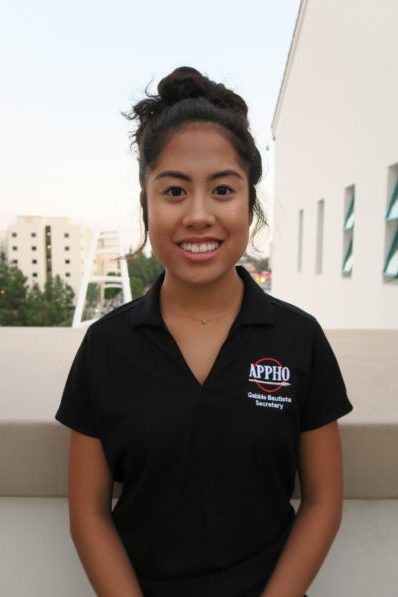 Gabbie Bautista
Secretary
Greetings! My name is Gabbie Bautista and I am a third year biology major in hopes of becoming a doctor. Ever since I was kindergarten, I have known that I have wanted to be the doctor that delivers babies, aka an OB/GYN. With joining APPHO, this dream of becoming a doctor is another step closer to reality with the opportunities and people that I have met through APPHO. I am proud to be your secretary for an organization that has given me great friends and support since my freshman year here at SDSU!